Personal Injury & Wrongful Death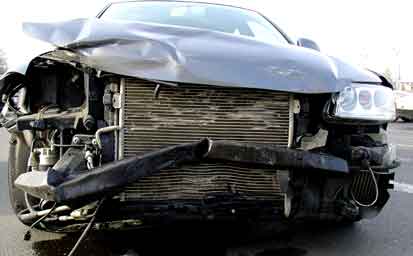 SA LAW, P.C. has handled numerous wrongful death cases and managed many cases for individuals involved in automobile and motorcycle accidents, injured as the result of a fall on business or residential premises, bitten by animals, and those otherwise injured as the result of another's negligent or wrongful conduct. Representative injuries for which SA LAW, P.C. has obtained compensation for its clients include amputation of body parts, brain trauma, head concussion, ear, eye and facial injuries, spinal chord, neck, shoulder, collarbone, back, hip, leg and foot injuries, scars, phychological and emotional distress, and many other injuries. We handle both catastrophic and life-altering injuries, as well as soft tissue injuries from low impact accidents. SA LAW, P.C. conducts free consultations for personal injury and death cases and typically handles these claims on a contingency fee basis. A contingency fee means that we do not collect or charge an attorney fee unless we recover money for the client.
SA LAW, P.C. has successfully litigated numerous serious personal injury, wrongful death, and medical malpractice cases in state and federal courts involving modest to mega-million-dollar damage recoveries. While a principal focus of our litigation practice is defending aviation litigation, this complex litigation defense expertise also makes SA LAW, P.C. a successful plaintiff's litigation law firm because of the firm's in depth knowledge and experience with both sides of lawsuits and insurance claims practices. SA LAW, P.C. prides itself on being a litigation law firm that can aggressively represent clients in both plaintiff and defense cases all the way to a jury verdict, and through any appeal. This dual plaintiff and defense litigation experience provides SA LAW, P.C. with a strong grasp of the issues and needs facing parties on both sides, and better prepares them to negotiate beneficial settlements and facilitate workouts. In the event settlement discussions are unsuccessful, we aggressively represent both plaintiffs and defendants at trial.
OUR STRATEGY
Prior to and after filing a lawsuit, SA LAW, P.C. thoroughly investigates personal injury and wrongful death claims, thoroughly investigates information relating to responsible parties, the injuries, and case value. We evaluate case value, including the results of other similar cases, and we analyze the facts of other similar cases to identify trends and issues resulting in favorable and unfavorable verdicts. Our research allows us to present a case to the jury from a position of strength and engage in serious pre-trial settlement discussions.
SA LAW, P.C. often first files a lawsuit before attempting to negotiate fair value for a case. This strategy makes a statement that SA LAW, P.C. is a litigation law firm to be taken seriously, will press a case to trial, empowers a client to obtain earlier and more thorough pretrial discovery to better develop a case, and may also start pretrial interest to accrue on any future judgment (e.g., in Massachusetts 12% prejudgment interest starts to accrue on any judgment from the date of lawsuit filing, not on the date of a judgment 1 to 3 years later). If appropriate, we recommend and participate in early Alternative Dispute Resolution (ADR) such as mediation and/or arbitration to facilitate a case settlement. If the choice is made not to settle, we also can conduct mock jury trials and obtain case feedback and opinions from local people where a jury trial will take place to even better prepare for trial.
SA LAW, P.C. also examines the various insurance policies covering individuals. If the person responsible for the accident does not have adequate insurance, injured clients may be able to collect under their own insurance policy, the policy of a relative they reside with, or even insurance from both divorced parents living apart from one another. These claims are based on contractual obligations in the Under Insured Motorists/Uninsured Motorists (UIM/UM) provisions in an insurance policy.

Research confirms individuals represented by recognized trial attorneys obtain higher settlement amounts than those who are not, oftentimes much sooner, and also get the best court or jury trial verdict results. Please contact us today if there is a matter you would like to discuss.